CONNECT YOUR BUSINESS TO THE ENERGY TECHNOLOGIES & RESOURCES YOU NEED TO REDUCE ENERGY USAGE AND COST
Astro Energy Group (AEG) is an Energy Technologies company with the mission to provide the best class of energy technologies planning, design and construction for energy efficiency projects. We specialize in evaluating the Built Environment in any type or use buildings and central utility plants. We conduct multi-discipline analyses of existing building systems infrastructure as to current state operational condition and operational efficiency.
We specialize in Project Development that includes a LEAN Integrated Design/Build delivery method, and if required financing mechanisms, to upgrade aging equipment, building envelope, and technologies and/or initiate energy conservation measures with no capital appropriation required and no net increase in operating cost.


Astro Enterprises is a group of companies providing services in:
Lean

Planning, Design, and Construction,

Program Management

Project Management

Infrastructure and Energy Utilization Assessments

Energy Measures Implementation, Monitoring and Verification

Mechanical and Electrical Subcontracting

Building Systems Service and Maintenance

Site and Utilities Construction

Project Funding Services
Astro Mechanical Contractors is a mechanical and plumbing contractor, established in July, 1960 in the State of California. Over the years, Astro mechanical has expanded operations considerably. We now have a fleet of twenty-five trucks, and we employ nearly sixty people! It has always been the policy of Astro Mechanical Contractors to provide:
Quality workmanship by trained employees

Engineered solutions by experienced project managers

Creative installations suited to the needs of any project

Reliable service after the sale


Since 1925, Chula Vista Electric Co. has been delivering quality, responsive service to meet the needs of clients around the world. As a full-service integrated electrical and network systems provider, we pride ourselves on our stellar track record of excellence for projects large and small.
With a service menu that includes design/build, installation, maintenance, repair and 24/7 emergency response, we relish the opportunity to build in-depth relationships with clients and work together as a team. We have some clients who've used our services for more than 40 years!
For organizations that seek an electrical and network systems provider that offers the unique combination of old-fashioned customer service and unparalleled knowledge of evolving industry technology… look no further than Chula Vista Electric Co.


Technologies To Improve Performance
Problems worth solving.........
Improving the Performance of Your Built Environment
Solutions worth Implementing........
Improved Life of Building Systems
Improved Energy Utilization Analysis and Solutions
Improved Integrated Building Controls
Improved Monitoring Building Systems Performance
Improved Operations and Productivity
Improved Financial Performance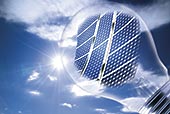 Astro Energy Group
603 S. Marshall Ave.
El Cajon, CA
92020
Rick Moreno, President rick@astroenergygroup.com
Dave Jarrett, CEO dave@astroenergygroup.com
For Information call: 619-442-9686