About Us
Astro Energy Group, a qualified Energy Services Company (ESCO), analyzes, develops, installs, and finances projects designed to improve your energy-efficiency and maintenance costs. We specialize in performance leasing and project development, assuming projects' technical and performance risks to ensure you consistently achieve attractive returns.
The talents of four organizations that have already made their mark in the HVAC, electrical and building energy analysis fields were combined to form our energy savings company. This collaboration offers unparalleled expertise, allowing you to replace or upgrade antiquated infrastructure to achieve ongoing energy savings with no out-of-pocket investment. It sounds too good to be true, but Energy Performance Contracting (EPC) is a concept whose time has come.
Our Team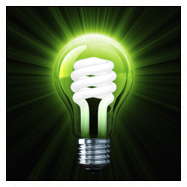 Astro Mechanical Contractors
A general contractor, Astro Mechanical Contractors has been serving the heating, cooling, ventilation, mechanical, piping, and plumbing needs of industrial, commercial, military, and institutional clients since 1960. The company has flourished due to its focus on quality workmanship, engineered solutions, creative installations and reliable service.
Chula Vista Electric
A full-service integrated electrical and network systems provider, Chula Vista Electric has provided design/build, installation, maintenance, repair and 24/7 emergency response services to customers since 1925. The company's longevity is a reflection of its expertise in low voltage, high voltage and fiber optics; its professional team; and its relationship-driven, customer-focused business practices.
Bear Technologys
A sustainability consultant, Bear Technologys uses state-of-the-art energy analysis software and an experienced professional staff to provide building energy engineering consulting and energy modeling and analysis services. Since 2003, the company has served as an invaluable resource to customers that wish to develop sustainable work environments and reduce annual utility costs.
Technology Standards Group
An electrical contracting firm that specializes in power quality and facility evaluations, Technology Standards Group has performed design, evaluation, and commissioning for electrical and communications systems internationally since 1986.
Our Partners
Astro Energy Group
603 S. Marshall Avenue
El Cajon, CA 92020-4214
phone: 619.442.9686
fax: 619.442.3682